We design and manufacture different kind of guitar effects and studio equipments.
Bluetone Echoes is a compact effect containing individual digital reverb and delay units in the same package.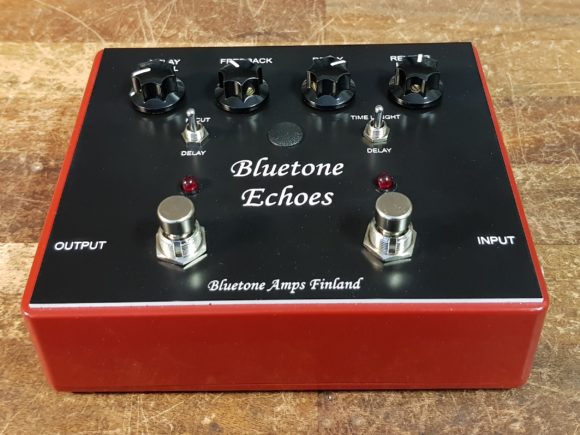 Unit price 298 €
Bluetone Bugaboo distortion/preamp pedal is based on modified Bluetone Bugaboo preamp circuit. This device is very versatile producing distortion from old school to modern metal.
Unit price 249 €
– All prices include 24 % VAT and are subject to change without notification.
=======
Here's a video made by Jussi Kaakkolammi: