We build our amps and speakers also for demo purposes.  Part of these products are for sale with average -10-20 % discounted prices. You can test these items also in our premises in Helsinki Pitäjänmäki.
Amplifiers and speakers
Bluetone Plexi 25 Custom Head including an adjustable clean-/solo boost, an adjustable effects loop, a 3-step OPC output power control and dust cover. Normal price 1760 €,  – 15 % discounted price 1490 €  Link: http://www.bluetone.fi/plexi-25/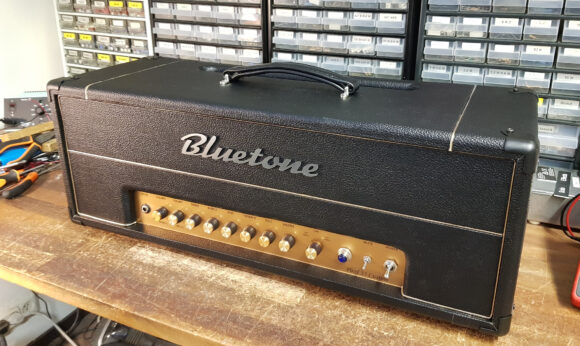 A plastic dust cover is included to all amplifiers. All these equipment have a normal 10 year Bluetone warranty.