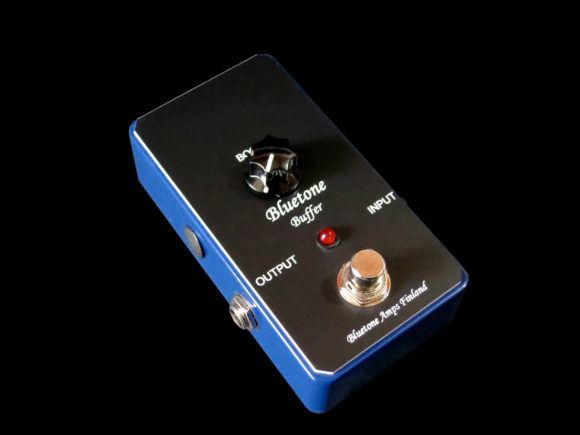 Bluetone Buffer is a device, which is meant for electric guitar and bass use. It can be connected either before effects or after effects depending the number of effects and their characters. Buffer has a low impedance output, which improves guitar pick ups and guitar amp input matching especially when there are many effects in the signal chain spoiling your sound.
This buffer also contains an adjustable and footswitchable Clean-boost. Buffer whole circuit is based on our own design. Connect this device to a 9-18 VDC power supply. It`s current consumption is 10-20 mA. It`s – pole is in the center of voltage connector.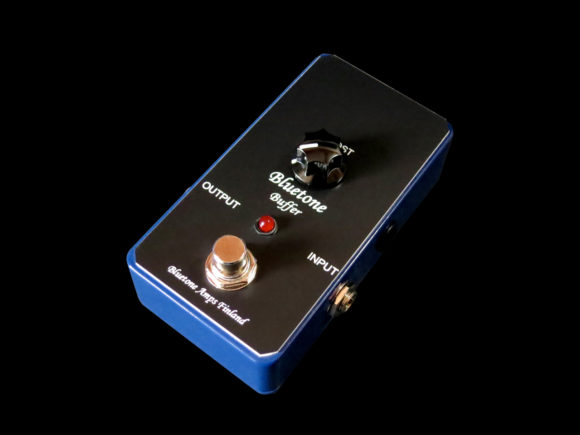 FUNCTIONS
Boost-control sets boost level.
WARRANTY
This device has a 5 years Bluetone warranty.
Techical information:
Weight: Under 0,5 kg
Dimensions: Depth = 11,0 cm, Width = 6,0 cm, Height = 3,5 cm
Price: 120 € (Includes 24 % VAT)